I believe in the 80's after 90 years, the edge of the girls will not forget such a ladies brand - Ailian, she used to be the sweet girl brand heart representatives, see Ailian clothing always reminiscent of ladies, princess, elegant and so on Class words. Yes, Ailian women really lead the sweet beauty of the popular brand, but now Ailian women's clothing stores throughout the country have been numerous, so now join Ailian women, Dealers are demanding, on the one hand to consider the regional protection , On the one hand the cost of the initial fee, often want to join such brand dealers eat "closed door." Then there is no similar and Ailian women's brand it? Xiaobian today we recommend for everyone and Ailian similar women's sweet label brand clothing - Liya Lisa .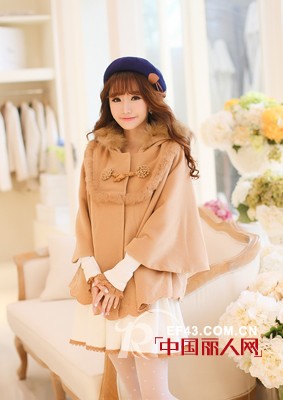 Liya Lisa women's products

Liya Lisa women's clothing brand, the English name LIYALISA, Dongguan dream home Clothing Co., Ltd under the brand. Brand has always adhered to follow the "sweet and charming, gentle and lovely" product style, and Ailian women's clothing, Li Ya Lisa women always will be the perfect fusion of fashion elements, combined with the characteristics of oriental girl, to create a casual fashion sweet lady. Products often use the sheer color of the impact, sweet flower patterns, unique design models to show the simplicity of 18-30-year-old urban women, gentle and free and easy personality. Becoming a franchisee like Elyonian such women's clothing dealers have a new choice.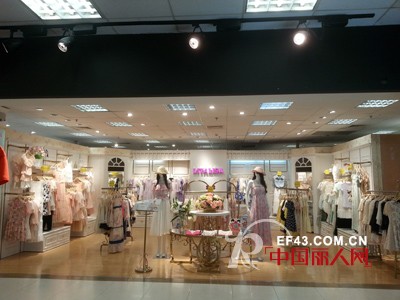 Liya Lisa store image

On joining, Liya Lisa women than Ailian women's lower barriers, even for the first time to do the garment industry joined the dealers who can try. Because Liya Lisa Women's company headquarters from the opening planning, shop decoration, product display, clothing with, business guidance and other aspects of the company will provide support and training. In addition, the first purchase Li Li Lisa women's stock as long as more than 30,000, 5,000 franchisees deposit, you can easily join, for dealers who obviously significantly reduce the risk. Similar product style, lower joining standards, no doubt so franchisees ecstatic.

Now Li Lisisa Women in Guangdong, Fujian, Kunming, Hunan, Hainan, Jiangxi, Sichuan, Henan, Jiangsu, Guizhou, Guangxi, Hubei, Anhui, and other throughout the country have established a number of brand franchise stores, the company's main Japanese and Korean sweet style has Won the majority of young consumers love and recognition. Liya Lisa Women also welcomed more dealers to join, and Li Aolisa together to build a beautiful dream, to create a legendary fashion fortune!

SOMET loom machine spare parts

Somet Loom Spare Parts,Excellent Somet Spare Parts,Custom Somet Spare Parts,Steel Somet Spare Parts

shaoxing zhentu trading co;ltd , https://www.zhentutextile.com